SMS Gateway
Send SMS from application
Are you tired of missing out on important feedback and order notifications on your website? Are you looking for a faster and more reliable way to communicate with your users? Look no further than an SMS Gateway!
With an SMS Gateway, you can receive instant notifications via SMS when someone provides feedback on your website, submit orders, or when orders are shipped and delivered. Compared to email, SMS messages are quicker and more dependable, ensuring that you never miss out on important updates or opportunities to engage with your customers.
Don't settle for outdated communication methods that could result in missed opportunities and dissatisfied customers. Upgrade to an SMS Gateway and stay connected with your users in real-time. Try it today and experience the benefits for yourself!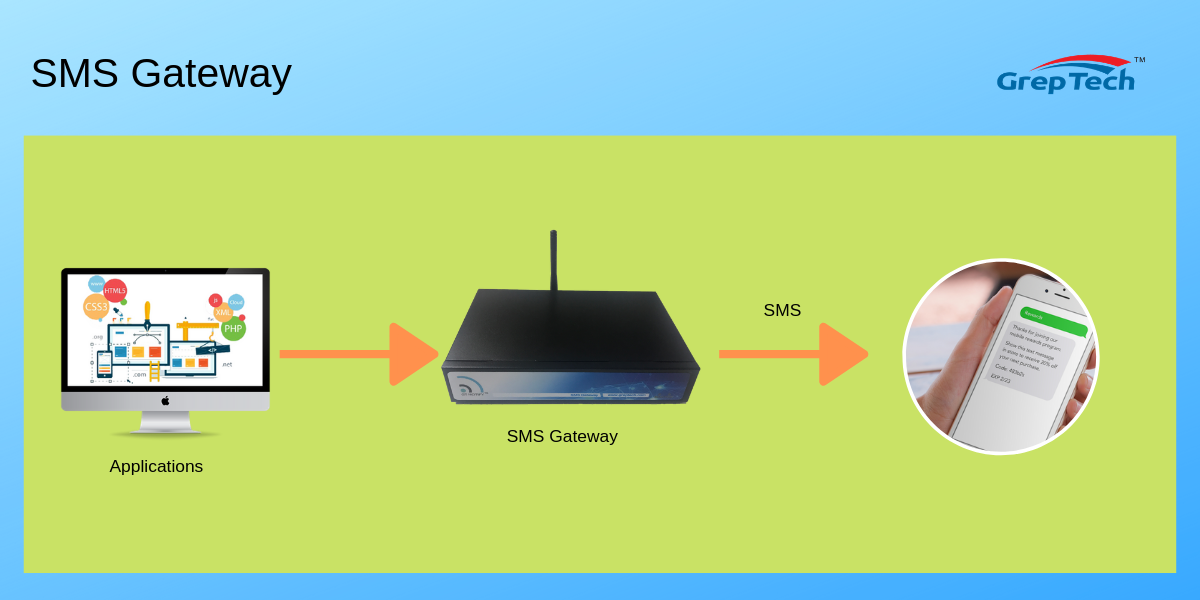 Why GT Notify SMS Gateway?
Sending SMS without an internet connection
Fast and easy integration
More secure (on-premises deployment)
Save cost (you can always choose the best local telecom selection)
Reliable (Running 24×7)
Developer support (We provide developer level support)
Sending SMS using HTTP SMS API. (

HTTP SMS API

)

Receive SMS and forward the SMS message to an Email address. (

SMS to Email

)

Receive an Email, convert the email message to SMS, and send it to a mobile number. (

Email to SMS

)

Receive SMS, and trigger the webhook action on another web application. (

SMS Webhook

)

Convert SNMP trap to SMS alert (

SNMP Trap to SMS

) (This is an additional plugin which needs to be purchased separately)

Generate One Time Password (

SMS OTP

)

Add new subscriber through API (

API for add new subscriber

)

Integrate with many other applications with Zapier Integration. (Zapier Integration)
All SMS Gateway Features

Support Single SIM Card

Support 2G and 3G network
All SMS Gateway Features

Support Dual SIM Card

Support 2G and 3G network
GT 1688 / 4G
Single SIM 7600E
All SIM Gateway Features

Support Single SIM Card

Support 2G, 3G, 4G network
GT 2688 / 4G
Dual SIM 7600E
All SMS Gateway Features

Support Dual SIM Card

Support 2G, 3G, 4G network