SNMP Trap To SMS
Convert SNMP Trap to SMS Message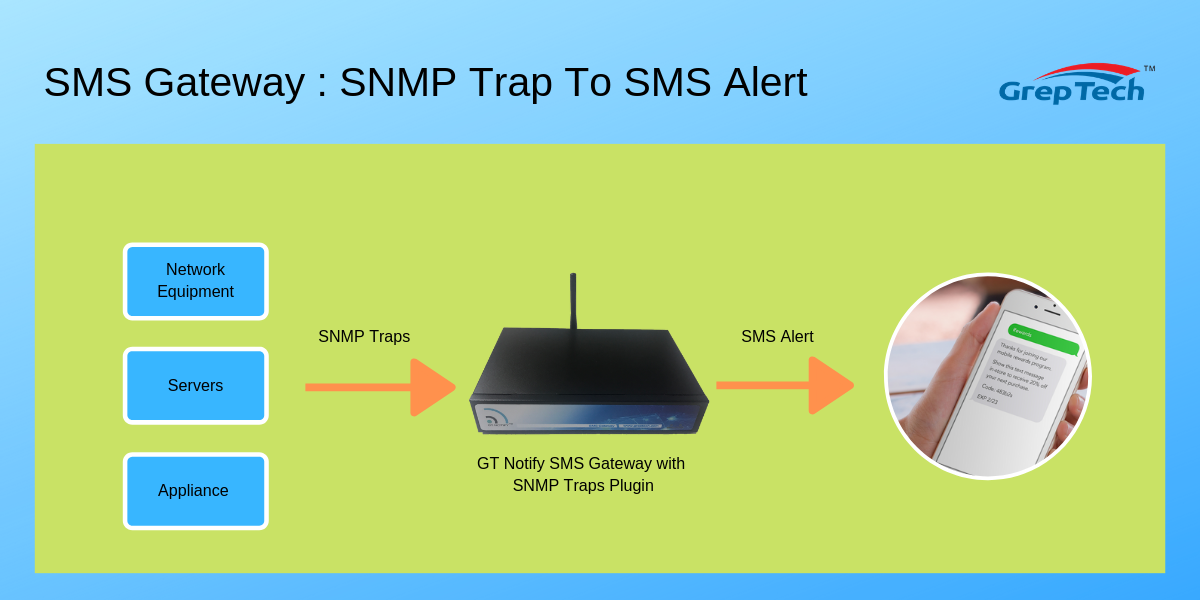 GT Notify SMS gateway can be used as a network management tools.
With SNMP Trap plugin, GT Notify can receive and handle the SNMP traps, and convert the important traps into the SMS alert messages. The benefits are:
Reliable
Easy to config
Flexible
Low Cost
The SNMP Trap to SMS is an additional plugin module for GT Notify SMS Gateway. It is using SNMPTT to translate SNMP traps. Please take a look of the user guide to understand more.